Transvaginal Mesh Injuries
FIRST CONSULTATION COMPLETELY FREE, CONTACT US TO TODAY!
Transvaginal Mesh is a  surgical mesh, like a woven fabric. It is used in women to treat pelvic prolapse (POP), Stress Urinary Incontinence (SUI), and similar problems.  The transvaginal mesh is implanted in the vagina and it is used to create what is sometimes called a pelvic sling or baldder sling. It is also used to help reinforce the vaginal wall.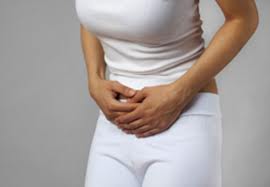 Synthetic mesh material, such as a mesh made of polypropylene, has been used in surgical repair since the 1950s. Using a trans-abdominal laparoscopic technique known as the abdominal sacrocolpopexy, a surgeon may use a  Y-shaped mesh graft to attach the top of the vaginal compartment or "apex" to the sacrum (the bone at the base of the spine) . If a colporrhaphy or abdominal sacrocopopexy were not viable options, surgeons would opt to place a graft of mesh transvaginally, by way of passing through the vagina and anchoring the mesh wid) sutures to underlying tissue.
Recently  Johnson & Johnson Recalled the Transvaginal Mesh Products. Johnson & Johnson announced its recalls in a letter it sent to the U.S. Food and Drug Administration (FDA).  Click here to view the full FDA Warning on Transvaginal Mesh products.
Jury awards $5.5 million to California couple in  transvaginal mesh case 
A jury in Bakersfield, CA has awarded a couple $5.5 million against C.R. Bard Medical, claiming they knew their Avaulta Mesh was unsafe. It's the first pelvic mesh lawsuit victory in the U.S.
The jury awarded Christine Scott $5 million and her husband $500,000. For more, see this story at KGET.com.
If you or a loved one has been affected by this type of surgical mesh please contact Stephens & Stephens. Contact our office toll free at 1-866-498-8410 or fill out contact form to arrage a free consultation about your case.