Houston Gas Explosion Lawyer
Gas explosions are more common than you think, we can see from the Propane Tank Explosion near Conroethat happened today, 11-07-2012. Eight people were injured in that explosion Tuesday afternoon after a tank leaked and ignited a fire at a propane distribution company. Montgomery County firefighters responded to AmeriGas at 10985 FM 1485 near Waukegan Road after an explosion was reported about noon, according to a dispatcher at the sheriff's office.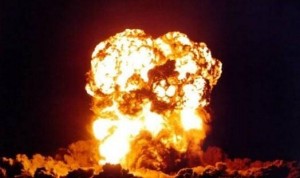 If you or a loved one has been affect by a  gas explosion, then you understand the long lasting effects of such an accident.  The emotional trauma can be devastating. Though you cannot turn back time and undo this catastrophe, you can make those responsible pay for all damages including medical bills and ongoing treatments.
Stephens & Stephens  have been helping  victims and their families get the compensation they deserve for many years. Our lawyers understand the laws concerning this type of litigation. We will uphold your rights and represent you in the most professional manner and with compassion.
Over the years, we have represented numerous negligence lawsuits that resulted in serious burn injuries, including car accidents, construction accidents, industrial accidents and boating accidents.  We work hard on your behalf to recover every dime for you.
Please fill out the contact form on this page or call us at our toll free number. Someone from our firm will contact you immediately and answer all your questions. We treat all information that you give us with the greatest confidentiality.