Rumble Strips – what are they, and what do they do?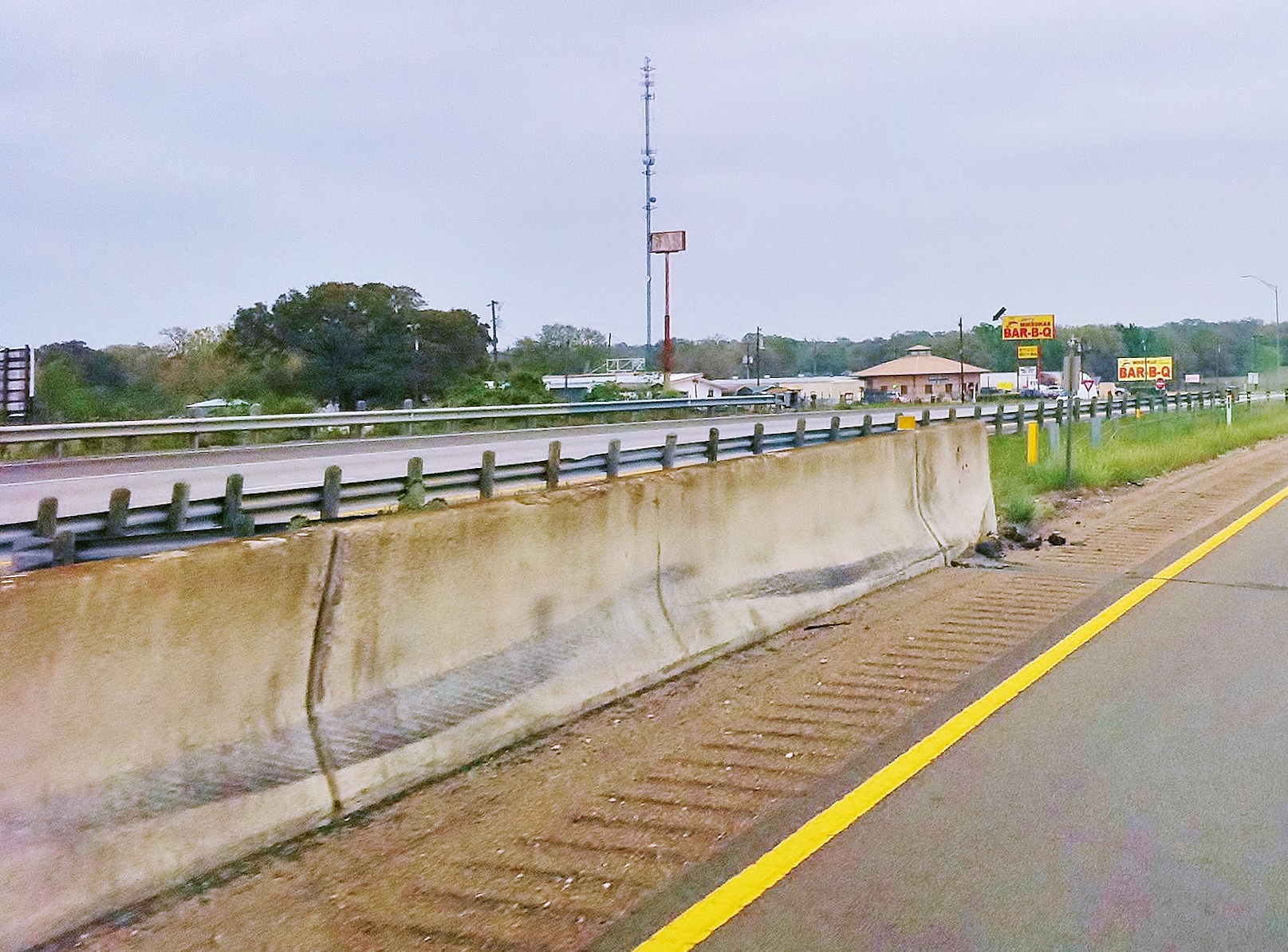 The Federal Highway Administration reports that run-off-the-road accidents account for a third of all traffic deaths in the US. In 2000, almost 16,000 traffic fatalities were attributed to these type crashes at a taxpayer cost of almost $80 billion a year.
Fatigue, drowsiness, and driver inattention play a significant factor in these single-vehicle crashes. In 1998, the National Sleep Foundation reported that more than 52% of all adults surveyed in the past year had driven a vehicle while feeling drowsy.
TxDOT is addressing this problem with rumble strips. When tires cross these raised or grooved patterns along the edges of a roadway, drivers hear a loud rumble and feel a strong vibration to alert them that they are leaving the main lane. Research indicates the use of rumble strips can reduce run-off-the-road crashes up to 50 percent.
The strips cost less than 12 cents a foot and are installed during initial construction or later. TxDOT often puts rumble strips along rural interstate and multi-lane divided highways, which tend to have a higher incidence of one-car accidents. In addition to being cost-effective, rumble strips provide savings to taxpayers by helping reduce these types of crashes.
TxDOT is currently researching the use of center-line rumble strips to help prevent head-on collisions on undivided highways.
Article Source: www.safemotorist.com
Stephenslegal.com Blog by Stephens & Stephens is provided as a public service for general information only. Material contained herein may not reflect the most current legal developments. This material does not constitute legal advice, and no person should act or refrain from acting on the basis of any information contained in the Stephenslegal.com Blog without seeking appropriate legal or other professional advice on that person's particular circumstances. Stephenslegal.com Blog and all contributing authors expressly disclaim all liability to any person with respect to the contents of this web site, and with respect to any act or failure to act made in reliance on any material contained herein.
Transmission of the information on the Stephenslegal.com Blog does not create or constitute an attorney-client relationship between the Stephenslegal.com Blog and any viewer or user of such information. Stephenslegal.com Blog is not intended to be advertising or solicitation, and Stephenslegal.com Blog does not wish to represent anyone who desires representation based upon viewing this web log in a state where this web log fails to comply with all laws and ethical requirements of that state.
Copyright 2011 Stephens & Stephens, Attorneys, PLLC. All rights reserved. This material may not be published, broadcast, rewritten or redistributed.